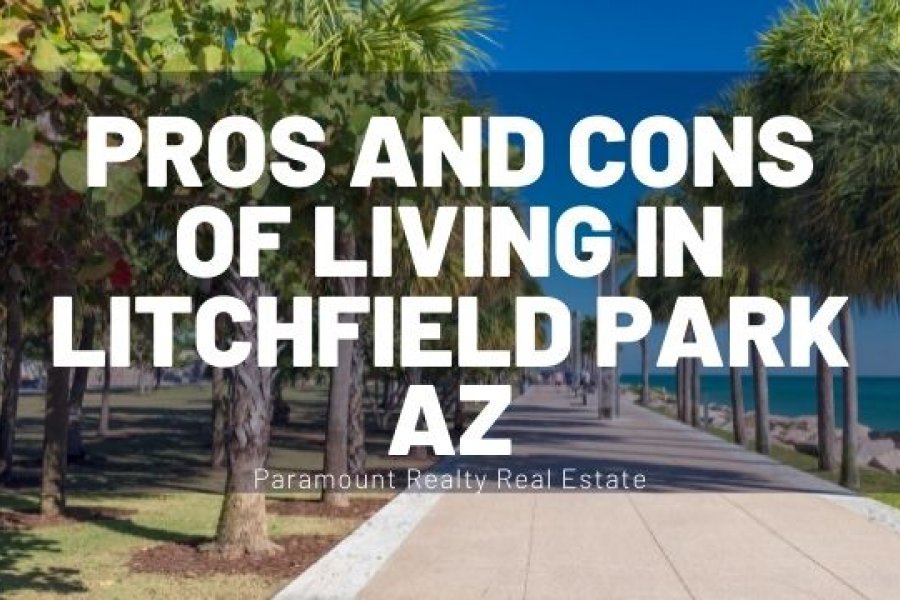 As part of the Grand Canyon State, there are plenty a reasons to consider living in Litchfield Park.
Just like any location, however, this city comes with its fair share of advantages and disadvantages. To provide you with an unbiased view, the team at Paramount Realty Real Estate will outline the pros and cons of living in Litchfield Park, Arizona.
Pros of Living in Litchfield Park, Arizona
For those considering a move to Litchfield Park, these are some of the benefits you'll find.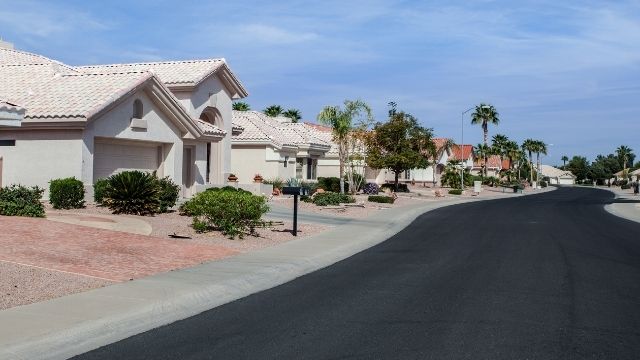 The great weather
When it comes to the weather, they are few States in the U.S. that can match Arizona. Litchfield Park locals can testify to getting approximately seven months of perfect weather every year year.
It's common to see people in shorts and tees even in the winter season. Snow is something of a phenomenon here, so if you currently live in a cold or even moderate climate, you're in for a warm surprise.
With the great Arizona weather, you can enjoy the outdoors all year long. Moving here might mean you have to make some serious changes to your wardrobe.
Recreation options & cultural activities
All work and no play is a recipe for disaster. We know you have to keep the grind going all week long, but you also need to unwind from the stress of work. There's no better place to spend the weekend than in Arizona.
For sports lovers, there are several professional teams that you can get behind. Sports teams in Arizona include the Suns, Diamondbacks, Cardinals, and Coyotes.
There's also some fun stuff for those who aren't fans of crowds. If you prefer a more chill weekend, we recomend the museums and galleries available for tours. Some notable picks include the Phoenix Art Museum, the Heard Museum, and the Litchfield Park Historical Society Museum
.
Quality of Life
Renters and homebuyers often high priority to neighborhoods that rank high in livability and quality of life. Compared to other cities in Maricopa County and the state of Arizona as a whole, Litchfield Park's qualify of life ranks higher than average.
The great standard of life derived here has made the city a target for young families looking to start a family. The properties and lots are also significantly bigger than those of larger and more densely populated cities. You'll get more bang for your buck with properties in Litchfield Park.
Safety
In terms of crime Litchfield Park is generally a very safe area thanks to the lower-than-average poverty rate, making it great for families with kids.
Cons of Living in Litchfield Park, Arizona
There's no perfect neighborhood or city. Here are a few cons that you might have to deal with in Litchfield Park.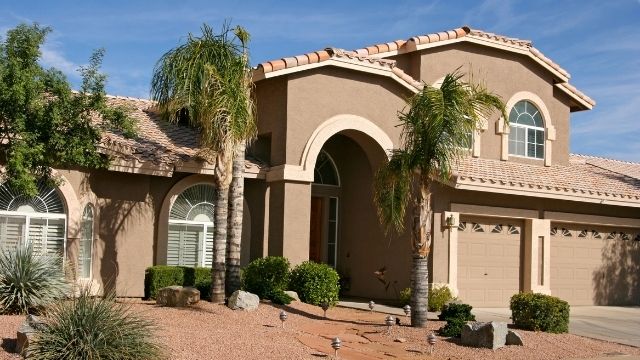 The heat
As stated earlier, Litchfield Park and the larger State of Arizona experiences over 300 days of sunshine in a normal calendar year. While the thought of the sun might bring a smile to your face, the heat can get to be too much for some people.
In late June, the temperature regularly hovers around temperatures of around 110.5°F For you and your family to live in relative comfort, you'll want to invest in a quality air conditioning system. It's considered an essential utility in Arizona homes.
A lack of vegetation
The barren nature of most of Arizona is due to the relatively high temperatures experienced throughout the year. If you're used to tall trees and lush vegetation, you may be disappointe.
Despite this, however, you'll still get to see plenty of shrubbery, cacti and palm trees, making for a great hiking experience. Hiking is a common pasttime for locals, especially over the weekends. Families come out to enjoy miles and miles of hiking trails.
Low population
This can be considered either a pro or a con, depending on the type of person you are.
The population of Litchfield Park is approximately 6,073, which is pretty low.
In the winter, northerners from colder states (known as "snowbirds" by locals) will often come down to Litchfield Park for a short vacation. This means the roads, shopping centers and restaurants will be more busy during common vacation weeks.
Cost of living
The cost of living is another consideration when choosing a place to live. Each city's cost of living differs considering the location, applicable laws in place, and other unique economic and social factors.
From our experience operating in different neighborhoods and cities in Arizona, we here at Paramount Realty can confirm that it is slightly more expensive to live in Litchfield Park. Utilities, housing costs, grocery, and transportation are higher than in Pheonix, for example.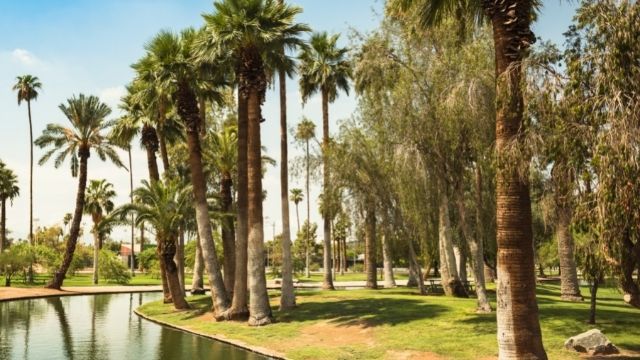 However, keep in mind that the properties tend to be bigger for less money, and the quality of life is also higher than average.
If you need to choose a housing option within our city that meets your particular needs and budget, get in touch with our team today. We know the city like the back of our hand, and will offer sound and professional advice that you can rely on.
Conclusion: Living in Litchfield Park AZ
All things considered, Litchfield Park is a great area renters, investors and home buyers. To make the best decision possible, you'll need the expertise and experience of a property professional in the area.
Look no further than the premier property company, Paramount Realty. With our help and professional guidance, you can start your stress-free real estate journey in Litchfield Park in no time!