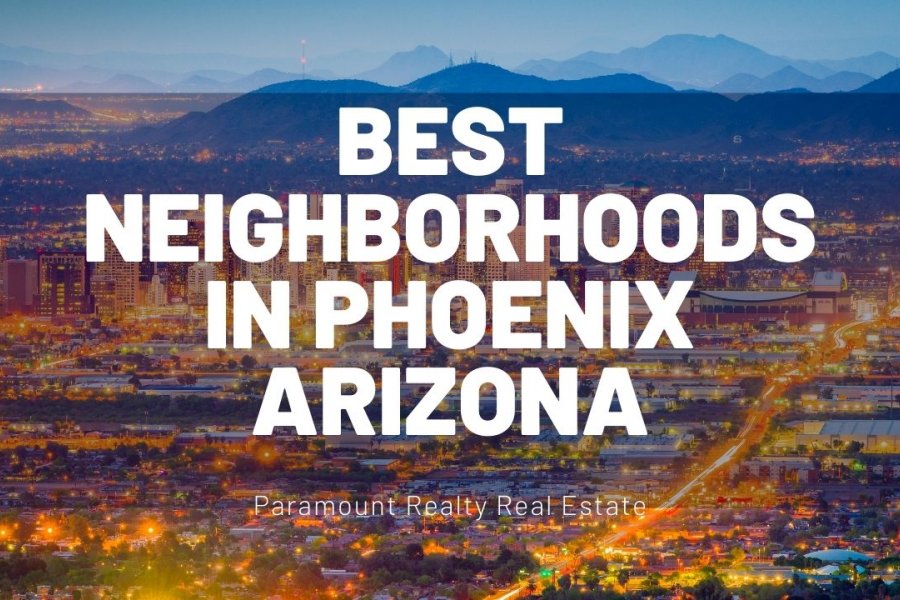 An expansive desert view, yearlong sunny days and incredible mountain landscapes. What's not to like from a place referred to as the Valley of the Sun? All these are within your easy reach in Phoenix, a city filled with great real estate investment opportunities. Luckily, you won't have to sacrifice your relaxation over your career as this city offers the best job opportunities in the market.
Pheonix is also a great city for sports fans, with both the NHL's Phoenix Coyotes and the NFL's Arizona Cardinals calling the city their home.
Best of all, Phoenix, Arizona is vast. It won't be hard to find the type of Phoenix neighborhood that would appeal to you. Affordable housing styles also come in a wide variety for young professionals, families or a retirees. You can choose among condo units, apartment complex, single-residential homes or townhomes.
Here are some of the best Phoenix neighborhoods
Downtown Scottsdale
Median Real Estate Price: $446,429
Scottsdale is perfect for residents who enjoy to spend time outdoors, as it's located in the Sonoran Desert. It offers a temperature that's geared towards sunny weather. Popular activities available here are hiking, horseback riding, and biking.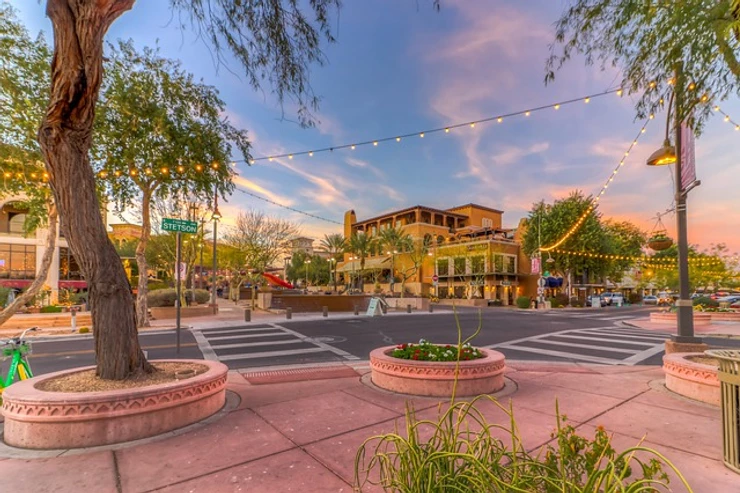 This neighborhood is commonly referred to as Old Town Scottsdale and is a part of the Phoeniz metro area. It features luxury shopping and specialty boutique shops selling jewelry and art. Residents and visitors will find trendy hotspots here for dining, clubbing and nightlife.
South Scottsdale has affordable options for those looking for single-family homes.
There's also a great golf community in Scottsdale.
Places of Interest:
The Mission
Citizen Public House
Sugar Bowl
Hand Cut Chophouse
Farm & Craft
Cartel Coffee Lab
Canal Club
LDV Winery
Roosevelt Row Arts District
Median Real Estate Price: $322,210
For culture vultures, Roosevelt Row Arts District is the apex of the creative arts and of the many family friendly neighborhoods in Phoenix. There are several contemporary homes with topnotch amenities available for residents here. Add to that, excitement is always around the corner with its plethora of cafes, coffee shops, live music, bars and social events aimed at art and culture.
The neighborhood is pedestrian friendly, vibrant and full of gallery hopping opportunities with inviting art exhibits.
Places of Interest:
Bicycle Nomad Café
Lacuna Kuya Bar
Babylon Gallery
Heard Museum of Native Cultures and Art
Be Coffee
Trapp House BBQ
The Lost Leaf Bar & Gallery
Arizona Wilderness Brewery
Downtown Phoenix
Median Real Estate Price: $306,002
Work and play is the theme in Downtown Phoenix, the city center. The central location of Downtown Phoenix is where one finds over 200 restaurants, museums, pubs and more. This historic district neighborhood is ideal for those who want to be in the thick of the action of the Phoenix Metro Area. You can choose to live in high-rise condos or in an apartment complex. You'll never run out of things to do with the constant stimulation of art events and endless nightlife options available in Downtown Phoenix.

Places of Interest:
Cityscape
Matt's Big Breakfast
Phoenix Public Market Café
Talking Stick Resort Arena
Comerica Theatre
The Rosson House Museum
Phoenix Symphony Hall
The Churchill
Paradise Valley
Median Real Estate Price: $455,000
One of the many great Phoenix neighborhoods is Paradise Valley.
People call it the "Beverly Hills of the Southwest" as it's Arizona's most wealthy municipality.
Paradise Valley village is perfect for those looking for a peaceful and vast open space to reside in. They can choose single-family homes and condos dotting the residential neighborhood. It boasts majestic nature, as it's located near the north mountain ranges namely Mummy Mountains, Camelback Mountains, Piestewa Peak and many golf courses.
This makes it easier for outdoor enthusiasts to go on adventures. Paradise Valley village is indeed a haven for nature lovers and filled with leafy streets. Golf aficionados will also enjoy tee time with the impressive golf courses available here.
It's also a great community for young professionals because there are plenty of resorts here providing ample opportunities in the hospitality sector.
Residents can decide to reside in southwest style single-family homes or they can choose more modern condos.
Places of Interest:
Camelback Golf Club
Mohave Trail
O.H.S.O Brewery
Paradise Valley Country Club
El Chorro Lodge
Tonto National Forest
Lon's at the Hermosa
Elements at Sanctuary Camelback Mountain
Desert View
Median Real Estate Price: $450,839
With a wonderful blend of the rural and urban, with a beautiful desert landscape and the modern conveniences of many Phoenix neighborhoods. Desert View offers small town vibes with the great amenities of an up and coming neighborhood. Older and young professionals and young families can access nature recreation and quality schools. You get to pick between single-family homes and luxury condos to fit your needs. Dining options, entertainment and shopping are plentiful.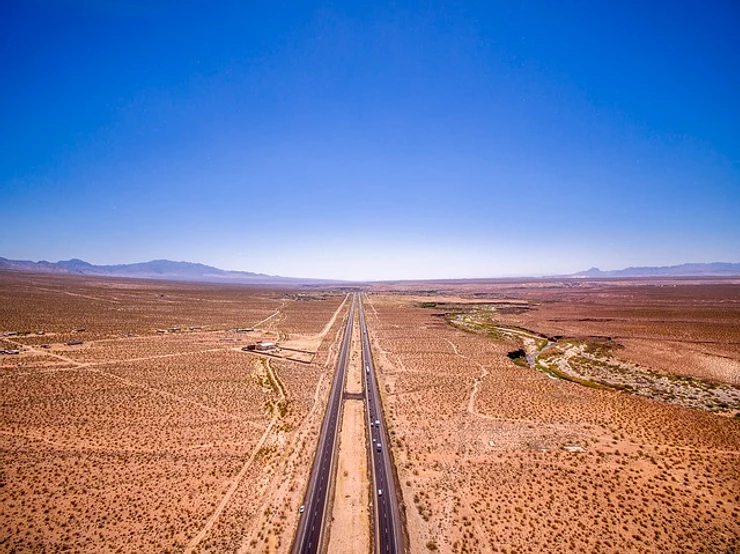 Places of Interest:
Desert Ridge Marketplace
The White Chocolate Grill
Barrio Queen
Saddlecreek Coffee
The Keg Steakhouse + Bar
La Bocca Wine Bar & Urban Kitchen
Penske Racing Museum
DSW Designer Shoe Warehouse
Camelback East Village
Median Real Estate Price: $374,882
Camelback East offers a friendly and diverse neighborhood surrounded by wonderful schools, restaurants, cafes, bars and parks. Families and professionals appreciate the sense of safety, shopping, dining and entertainment choices here.
This suburb has the backdrop of Piestewa Peak and Camelback Mountain. Naturally, this makes for beautiful scenic trails residents can enjoy. One can choose top tier residential homes, sleek condos or single to 2 story townhomes in Camelback East Village.
Places of Interest:
Arizona Biltmore Golf Course
Prado
Phoenix Zoo
Biltmore Fashion Park
Vincent's on Camelback
Chelsea's Kitchen
Just Tacos & More
Beckett's Table
North Gateway Village
Median Real Estate Price: $402,244
North Gateway Village is ideal for singles, families and young professionals. Plenty of neighborhood amenities are within easy access. You get to enjoy scenic hiking trails, shopping, dining and nearby schools. For outdoor enthusiasts, North Gateway Village has recreational opportunities with the Sonoran Desert and mountains welcoming you.
There are also many top employers present in the area. Scenic drives, leafy streets, and the natural environment provide an attractive character to North Gateway Village.
Places of Interest:
Two Brothers Kitchen
Wild Horse West
First Watch
Echo Sushi
Sonoran Preserve
Pioneer Living History Museum
Diamond Dance Works
Connolly's Sports Grill
Other Neighborhoods to Consider
Some other great neighborhoods to consider are the following:
South Mountain: South Mountain is nestled between the Salt River and South Mountain Park & Preserve. South Mountain is filled with modern apartments, condos, and affordable homes.
Tempe: This is a college town home to Arizona State University. Many of the homes are farm cottages and ranches. Residents like to spend time at Tempe Town Lake or at the Mill Avenue District. They can also enjoy many nightlife activities.
High Street: This is the largest master-planned community in Arizona and it's located in the center of Desert Ridge.
Glendale: Glendale is the fourth largest city in Arizona with many antique stores, a botanical garden and many specialty restaurants. Glendale is quite affordable and has over 75 public parks that include hiking paths, dog parks, public pools, playgrounds and sports fields.
Arcadia: Arcadia offers urban housing, but has a rural feel. Located less than 15 minutes from downtown Scottsdale, Arcadia is perfect for working professionals. The neighborhood of Arcadia is picturesque and popular.
The Bottom Line: Best Neighborhoods in Phoenix, AZ
Phoenix, AZ has diverse neighborhoods that appeal to different residential needs and some like Surprise that are still growing and are ripe for investment.
So whether you're a young professional, retiree, student or other who's looking for posh neighborhoods, a small town ambiance, or school proximity for your kids, or the world reknowned Arizona State University, it's all available here. When you weigh the pros of living in Phoenix against the cons, it's clearly a great choice.
There are several options if you want to be located in the downtown area or much nearer to the mountain ranges. Nearby cities in the Greater Phoenix Area, like Surprise, AZ, offer many of the perks of Arizona living at an even more reasonable price tag.
Whichever environment you choose, these neighborhoods have a lot of restaurants, shopping and entertainment spots. You don't have to necessarily give up one for the other. Instead, you'll have the best of both worlds. And, you'll always have sun no matter what!