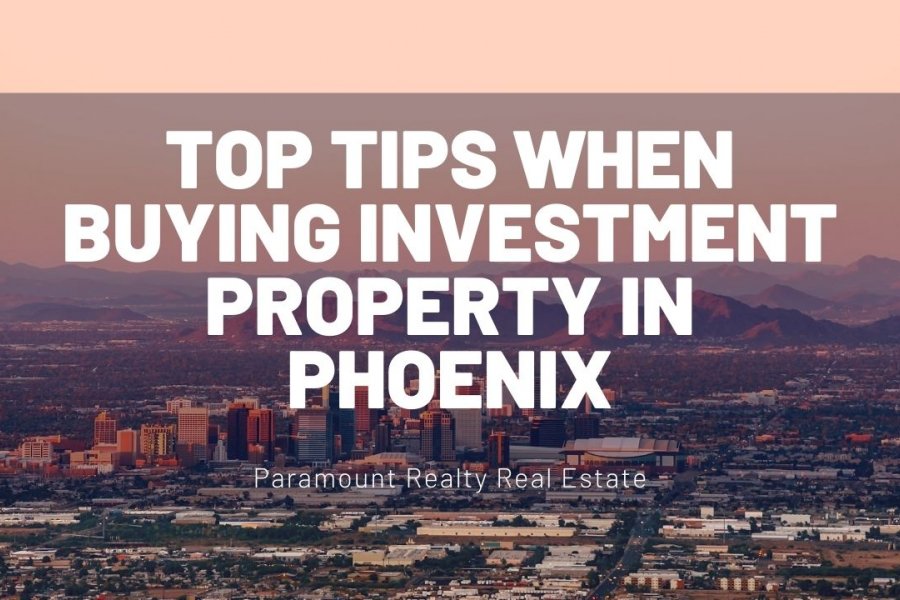 Are you looking to invest in Phoenix, Arizona?
The Phoenix real estate market is a hot market for rental investors. The local real estate landscape provides numerous opportunities for both beginner and experienced investors. The mix of high quality of life, job opportunities, and fully-developed housing units are some of the pros of investing in the Phoenix area.
In fact, according to the "Emerging Trends in Real Estate"report by PwC in 2019, Phoenix is one of the top real estate markets in the U.S. When you consider the perks of investing in Phoenix, it's not difficult to see why the desert metropolis is attracting such investment attention.
This article will share some of the top tips for purchasing real estate in Phoenix for investment purposes. Additionally, you'll learn about the best neighborhoods and areas to invest in and around Phoenix.
Why Invest In Phoenix
Let's take a look at some of the top reasons why you might consider a property investment in this booming Arizona metropolis.
Potential Long-Term Profits: The prospect of long-term profitability looks great in the Phoenix area. Its growing job market demonstrates healthy financial outlooks for investors.
Good for Short-Term Rental Strategy: When there isn't a global pandemic going on, Phoenix sees many visitors for tourism and business. If you opt for a short-term rental, the returns may be significant. However, keep in mind that a short-term rental license is necessary for Phoenix.
Significant Cash Flow: As a rental property owner, you can expect to enjoy a steady cash flow from your investment. Picking the long-term rental approach means that you could get an average of $1,500 in monthly income from each Phoenix rental property.
Above-Average Appreciation: The property appreciation rate has been high in Phoenix. In comparison to some other cities in the state, the appreciation rates in Phoenix can exceed the averages by over 50%.
Top Tips for Real Estate Investments in Phoenix
1: Focus on the Property Type
As an investor, you need to account for the type of property you are aiming to invest in. There are many potential types of rentals available in Phoenix. For instance, you could rent to students or visitors.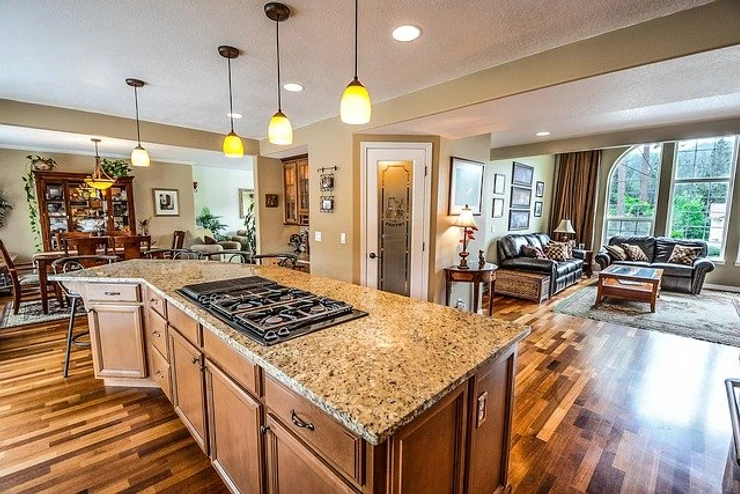 Investing in Downtown Phoenix will mean that you'll have many target groups to keep in mind. You can cater to college students because the ASU Downtown Campus creates a steady demand for student rentals.
At the same time, you can choose a strategy that targets families with kids, or professionals. If you want to appeal to the latter, the Scottsdale area (including Old Town Scottsdale) is a great place to start.
Keep in mind the opportunities and attractions in the area and who they appeal to. In many cases, focusing on these things will allow you to imagine what sort of people will be interested to rent from you in a particular location.
2: Consider Professional Property Management Services
Self-managing a rental property is a lot of work. Many landlords who self-manage feel the stress and burden that come with the daily responsibilities. Remember that managing your property amounts to much more than rent collection.
If you self-manage, you'll need to keep the property habitable, which leads to a need for regular repairs and maintenance. Additionally, it's important to respond to your tenants' emergency requests and complaints. You'll have to be ready to answer calls around the clock.
That's why it's a good idea to consider the services of an experienced property management company. They can take away all the burdens of self-management. The top companies focus on keeping your best interests in mind at all times.
Tip #3: Crunch the Investment Numbers
You should make as many calculations as you can before signing any purchase agreements. Play around with many scenarios to see the potential return on your real estate investment in Phoenix.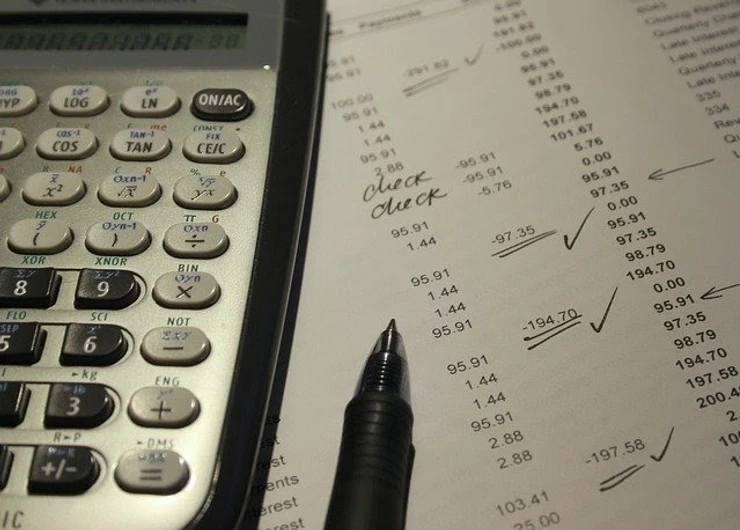 It pays to consider more conservative growth scenarios. If you base your investment plan on overly positive calculations, you may find that the monthly income fails to provide enough income to cover your expenses.
The opposite scenario is much better. When you make conservative projections, experiencing higher return, property appreciation, or other positive developments provide pleasant surprises.
4: Learn about the Various Areas In and Around Phoenix
Investing in the Phoenix area means that you can opt for other cities nearby that aren't in Phoenix proper, which after often more affordable.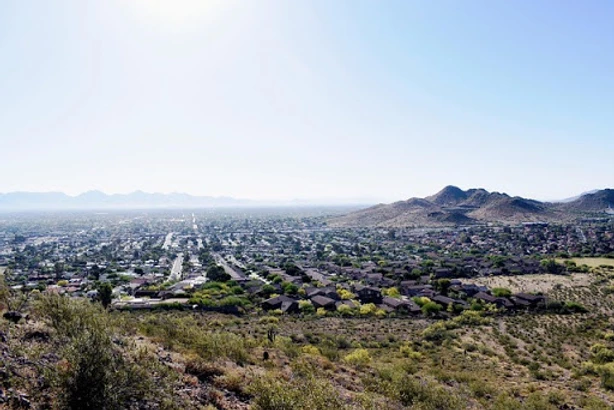 Consider some of these top neighborhoods in and around Phoenix, AZ for your real estate investment.
Thinking of investing in a city near Phoenix but outside of the core city area. Consider these suburbs:
Glendale: Glendale hosts a beautiful Historic Downtown with plenty of sights and sounds to enjoy. Even though Glendale has increased in popularity, it still has some of the most affordable properties in the Phoenix Metro Area.
Chandler: Like Glendale, the City of Chandler has a great historic district with its town square. Many families and young professionals have recently moved to Chandler, making it an up and coming community in Phoenix.
Arcadia: This is a great place to live, making it a potentially lucrative market for investors. Arcadia has lush landscaping that stands out from the neighboring communities. The surrounding hiking trails and bike-friendly urban setting appeals to active outdoor lifestyle lovers.
Tempe: You'll find two distinct real estate markets in Tempe: North Tempe and South Tempe. The northern portion of the city has many high-rise developments. Should you be looking for properties that are more family-oriented, South Tempe may be your prime choice.
In a Nutshell: Real Estate Investments in Phoenix, AZ
Phoenix is a desert metropolis that offers golden opportunities for anyone looking to make lucrative real estate investments. As with any other market, it pays to do your homework: research and calculate as much as possible.
Our top neighborhood picks for Phoenix include Chandler, Tempe, Arcadia, and Glendale, but Phoenix is comprised of many niche markets that you can make use of.
Among other groups of people, you can target young professionals, families with kids, and college students. Just make sure that your rental investment matches the profile of a particular neighborhood.
Looking for help with a real estate transaction in the Phoenix area? Get in touch with the expert team at Paramount Management & Realty. We'd be glad to walk you through the services we can provide to help you achieve your real estate dreams.