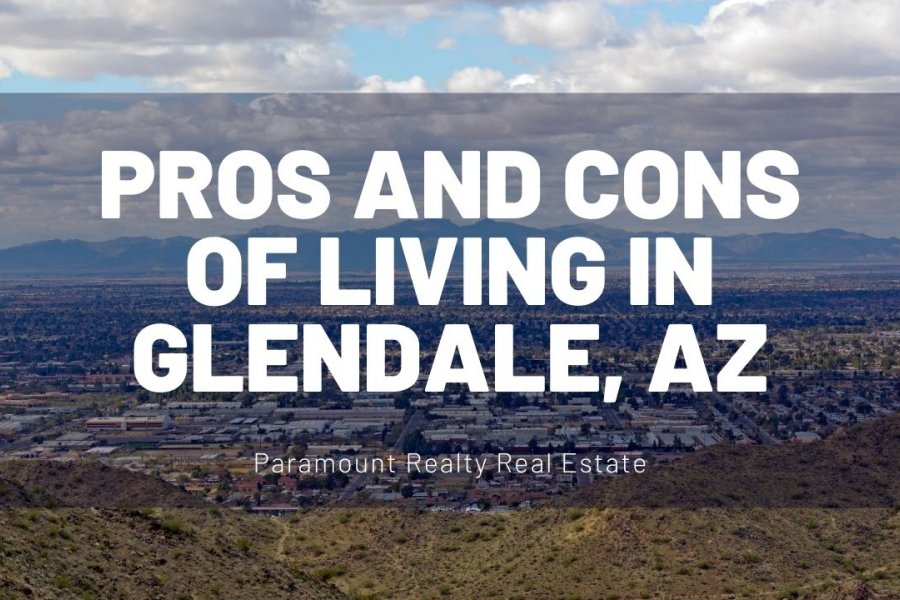 Thinking of moving to Glendale? It's a great place to work, live and play!
Whatever brings you to Glendale—be it play, work, change of scenery or even retirement— there are many features to this city that make it desirable.
Glendale is nestled in the western part of the Valley of the Sun in Maricopa County. Not much growth has occurred in the last couple of years, but the mid-size city has been able to attract a small yet consistent influx of new residents each year.
According to the Census Bureau, the city of Glendale is home to 245,514 people. This makes it to be the 7th largest city in Arizona and the 88th largest city in the entire country.
Like any city, there are pros and cons to living in Glendale, AZ. This article will give you a handy overview of what you should know before deciding whether a move to Glendale is right for you.
Pros of Living in Glendale
Pro #1: Education Ranks High
Do you have school-aged children? If you do, then you'd be glad to know that Glendaleis home to some of the best performing schools in the state.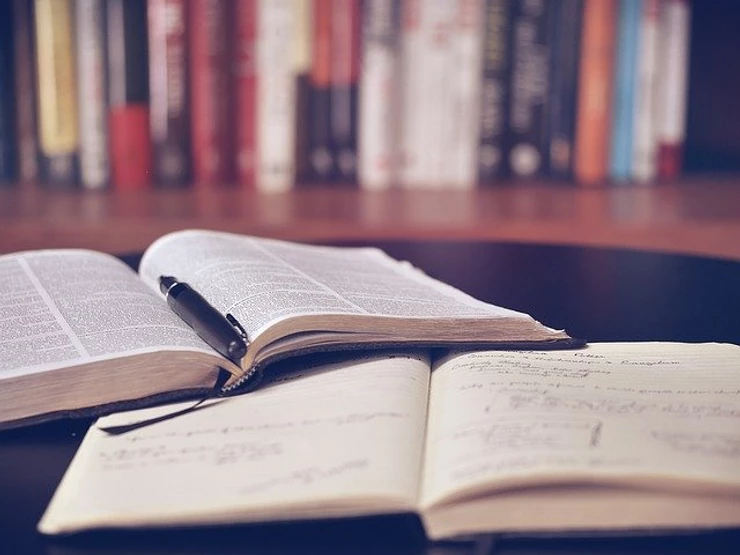 The Glendale school district is comprised of eighteen elementary schools and nine high schools.
And whether you're looking to enroll your kids in a great public school like Legend Spring Elementary where one teacher is available for 20 students or you're looking for a faith-based institution like Arrowhead Christian Academy, there are many options to choose for your school-going kids.
As for colleges, the city is home to top colleges such as Midwestern University, Glendale Community College, and the Thunderbird School of Global Management.
Pro #2: Favorable Cost of Living.
A city's cost of living is calculated by looking at the cost basic expenses such as taxes, food, and housing. And when looking to move to a new city, the cost of living should be atop your list of considerations.
So, how does the cost of living in Glendale, AZ compare? Well, it's lower that not only most cities in the state, but also below the national average. As per recent data, it's 3% less than the state's average, and 7% less than the national average.
The U.S. Census Bureau estimates that the city's household income is around $55,020. And with home values averaging around $300 000 and the average apartment renting out for $1,114 a month, Glendale is an economically sound community to be a part of.
Pro #3: The Livability Score is Above Average
The livability score is a score out of 100 designed to gauge the quality of life of an area.
According to AreaVibes.com, the livability of Glendale is 72, which is considered excellent. It scores high marks in regards to amenities (A+), weather, (B) and housing (B).
Pro #4: A Plethora of Outdoor Activities
Glendale is located in the western part of the state, which allows one to enjoy amazing sunsets and breathtaking views of the White Tanks Mountains.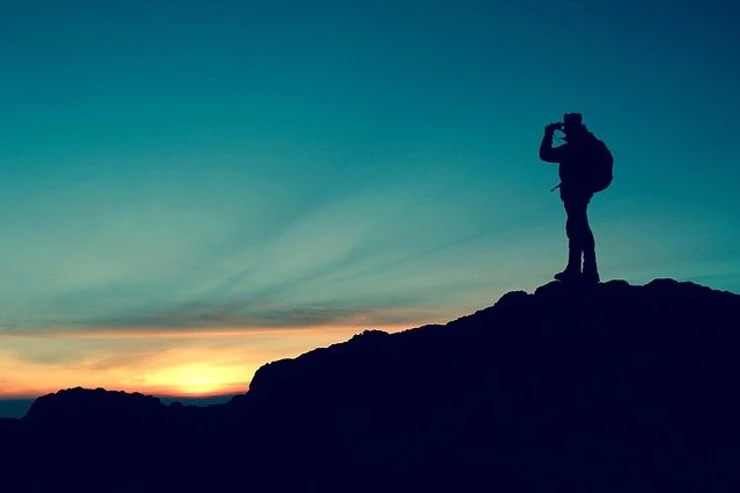 In addition, you'll never be at a loss for things to do. Some of the top attractions in the area include the Summer Band Concert, 19th Century ranches, the historic downtown area, Xeriscape Botanical Gardens, and the Westgate Entertainment District.
Are you a sports fan? If so, you're in luck. Glendale's sports scene is active and exciting. You can watch a hockey game at the Gila River Arena or the Camelback Ranch.
Or if you prefer participating in recreational activities yourself rather than watching them, then you'll find no shortage of hiking trails, bike paths, parks, and golf courses.
Pro #5: Glendale's Job Market is Promising
Glendale's job market bears a lot of promise. The city is home to some of the state's top growing employers.
Top employers in Glendale include Tanger Outlets, Arrowhead Mall, Walmart, Humana Healthcare, Banner Health Systems, Conair Corporation, GU High School District, and Glendale Community College.
Also, a myriad of job opportunities also exist within a 20-minute commute to neighboring cities like Phoenix.
Pro #6: The Property Tax Rate is Lower
The property tax rate in Glendale is 0.802 percent, which is slightly lower than both the state average and the federal average.
Cons of Living in Glendale
As with any other city, there are cons to living in Glendale.
Con #1: The Traffic Can Be Very Heavy at Times
Glendale has a high concentration of restaurants, shopping centers, sporting venues, and entertainment spots. Paired with a strong driving culture, this means that sometimes traffic can be tricky.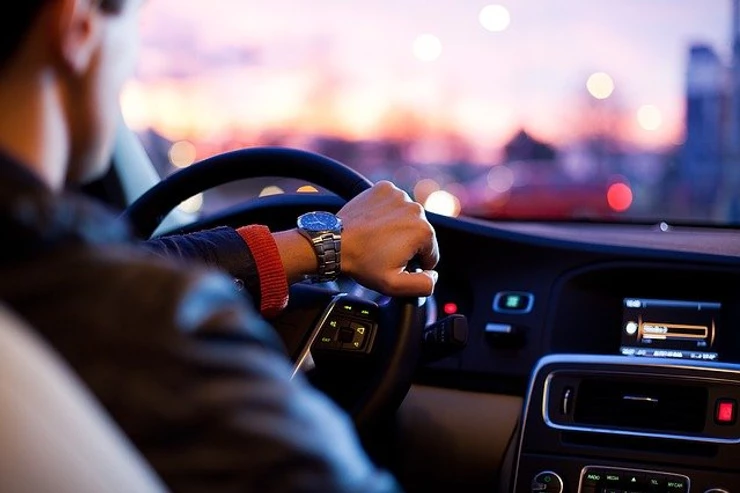 To avoid being caught in a traffic snarl up, make sure to pay attention to special announcements and road closures, and consider taking alternate routes.
Con #2: The Hot Weather Can Be Brutal
Glendale is a desert city. In July, the average temperature can go as high as 106 degrees Fahrenheit. This is way higher than the national average which is 81.1 degrees.
Con #3: Glendale Has Poor Walkability Scores
Are you someone that likes walking? If so, Glendale isn't the ideal place to get around on foot. As per Walkscore.com, the city has a walk score of just 40. This basically means that most residents drive to work.
At 53, the bike score is a little bit better, however. The most walkable areas of Glendale are Sands Estates, The Heart of Glendale, and downtown.
Con #4: The Crime Rate is Higher Than the National Average
On a scale of 1 to 100, Glendale ranks 72.5 for property crime. In other words, Glendale has one of the highest crime rates in the country. The national average, on the other hand, is just 35.4.
As for violent crimes, Glendale is rated 27.3; which is higher than the national average of 22.7.
Areas to avoid when moving to Glendale are the pockets around the southeastern part of the city, near Phoenix.
Overall, Glendale is a great city to move to–just make sure to avoid the high crime areas near Phoenix. We hope you enjoyed reading about the pros and cons of Glendale, and that this article's information will be helpful to you in making your decision as to whether to move to Glendale.
For the pros and cons of living in Buckeye, read here.