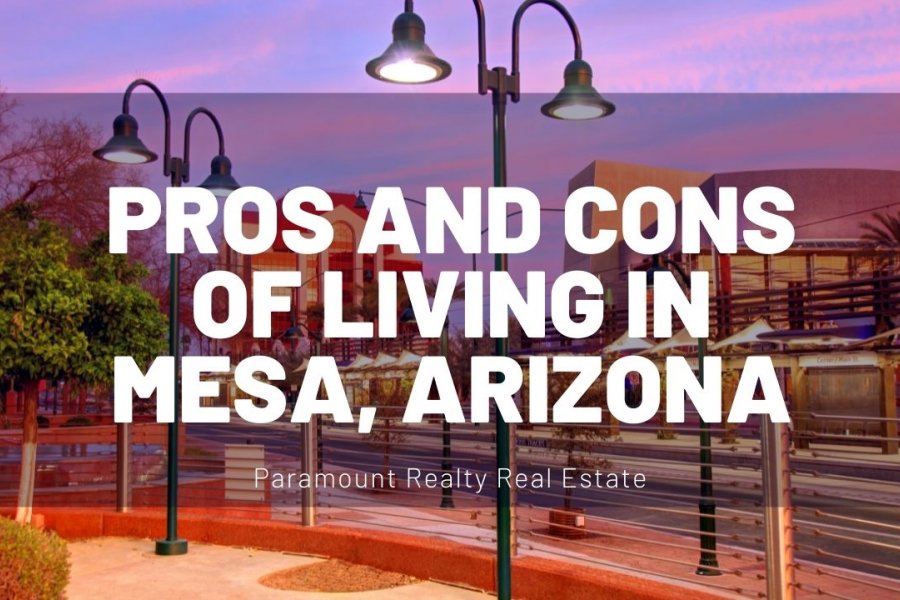 Arizona State is renowned for its intriguing cuisine, diverse landscape, many job opportunities and famous attractions. If you're searching for a change of scenery, Arizona is the place to go.
There are beautiful cities in Arizona, such as Mesa! That said, before making a move to Mesa, you should listen to what residents have to say about their experiences in the city.
In this post, Paramount Realty Real Estate is going over the advantages and disadvantages of living in Mesa, Arizona.
Pros of Moving to Mesa, Arizona
Here are some of the benefits of residing in Mesa:
1. Low Cost of Living
This is one of the most critical variables to consider when looking for new neighborhoods to live in. Some places may be more affordable than others in the State of Arizona.
Mesa has a relatively low cost of living.
The costs of housing, transportation, health care, utilities, grocery items, and services in Mesa tend to be less expensive than the national average.
This means Mesa is quite affordable.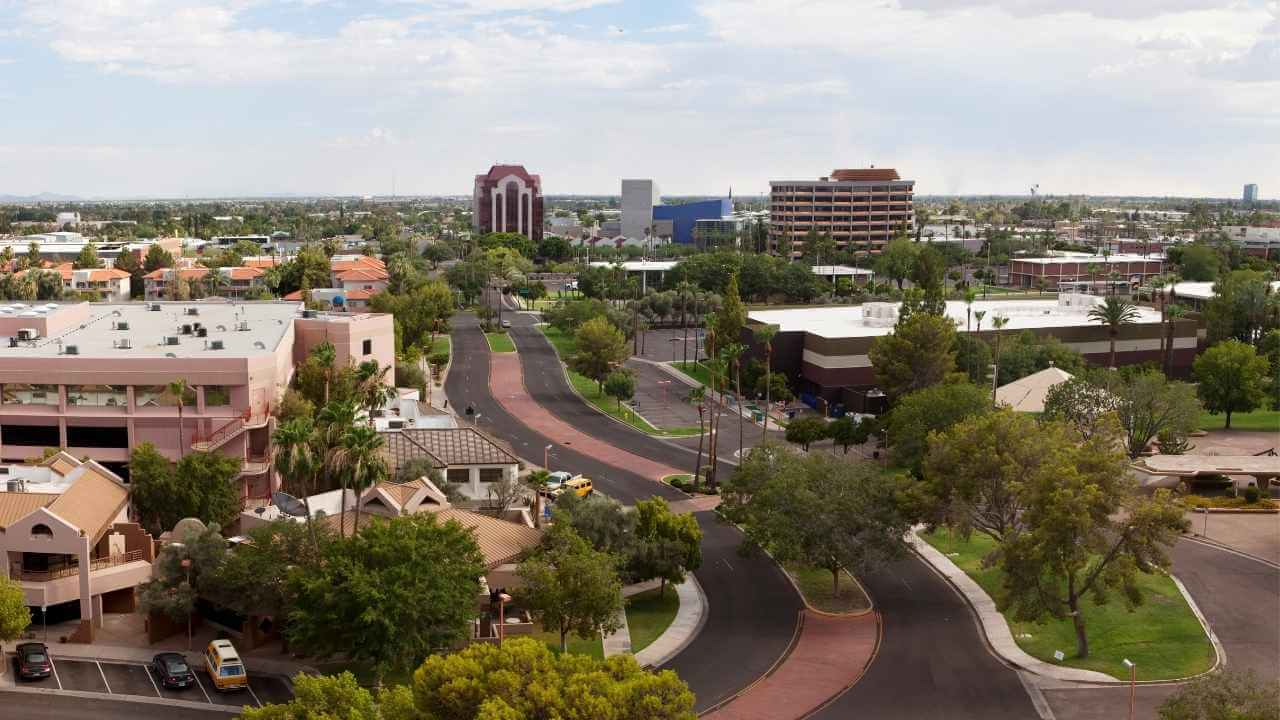 2. Low Crime Rate
When looking for a new location to live, security is vital. You want to feel safe and secure in your new city.
Mesa has lower crime rates than comparable dense urban neighborhoods, both nationally and statewide.
If you live in Mesa or are considering relocating here, you probably won't have to worry as much, which is a huge benefit.
3. Good Quality of Education
It is critical to examine the level of education offered by the schools in the region before relocating to a new location, especially if you have school-aged children.
Overall, Mesa's education is good. It has good school districts that rate highly statewide compared to other cities. When rating the quality of education, local authorities consider enrolment rates, public school graduation rates, teacher-to-student ratios, and student-parent feedback.
Mesa also has options for higher education, such as Mesa Community College and Benedictine University Mesa.
4. Driving and Transportation is Easy
One of the best things about Mesa is how easy it is to drive a car.
You can drive without checking the GPS and figure out how to get to where you are headed. Even the highways in Mesa provide you a straight shot to your intended destination.
Public transportation is also very accessible and can help you get around the city. For instance, you can use the Valley Metro Rail or the Mesa Downtown BUZZ to go to anywhere you want, like the Mesa Arts Center or Downtown Mesa.
Even travelling abroad is simple as the Phoenix-Mesa Gateway Airport is in the city! You can also drive 20 minutes to get to the Phoenix Sky Harbor International Airport.
5. Bike-Friendly
The city of Mesa is super bike-friendly.
Whether you love to cycle for pleasure, or you don't have a car, getting around on a bike is easy in Mesa as the city offers 40 miles of bike lanes.
If you don't own a bike, you can also use a bike from the bike-sharing program, Grid Bikes!
Finally, if you want an adventure, try cycling through the Superstition Mountatins or on the Tonto National Forest trails.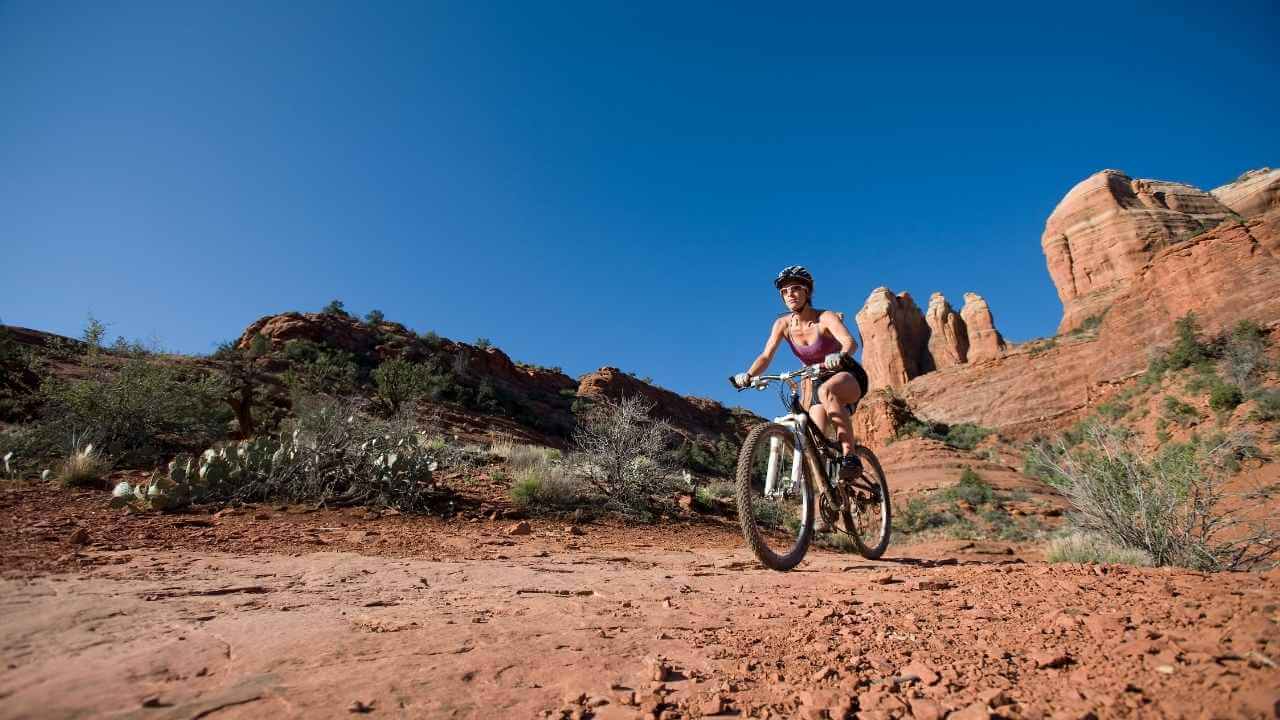 6. Warm and Sunny Weather
Residents never have to experience cold weather in Mesa, AZ.
The climate is semi-arid, with pockets of continental and alpine climate in the northern highlands. Mesa is the perfect location to live if you don't enjoy chilly mornings or mild breezes.
Also, most days are sunny in Mesa, and there are only a few days of rain.
7. Many Outdoor Activies
With such nice weather, spending time outdoors is super enjoyable. And luckily, Mesa and its neighborhoods offer many options for outdoor activities.
For instance, you can visit Usery Mountain Regional Park. Located on North Usery pass Road, the park offers several activities, from mountain biking to hiking to camping. For those who love bringing out the grill, this is a must-visit option in Mesa.
Other outdoor options for you to consider in Mesa include Hohokam Stadium, Desert Belle Cruises, and Saguaro Lake Ranch Stables.
Cons of Moving to Mesa, Arizona
Here are some of the drawbacks of residing in Mesa:
1. Lots of Traffic
The highways in Arizona are chaotic because they are always filled with cars. This is especially true during the winter when thousands of snowbirds flock to Arizona for warmer weather.
During rush hour, the roads and junctions get congested. Mesa residents always complain about the traffic.
2. Extremely Hot Summers
The winter in Arizona is pleasant since it isn't too chilly. But the summers are the polar opposite. Summer temperatures will exceed 90°F and may reach 120°F. Temperatures in the southern desert can reach 125°F on rare occasions - this is much warmer than the national average.
As a result, Arizona's summers are unpleasant. It is risky to go out in the afternoons during the summer. Similarly, if you want to stay indoors, you'll need air conditioning because coolers are ineffective at this time of year.
Because of this, you can expect the city's population to increase in the winter months.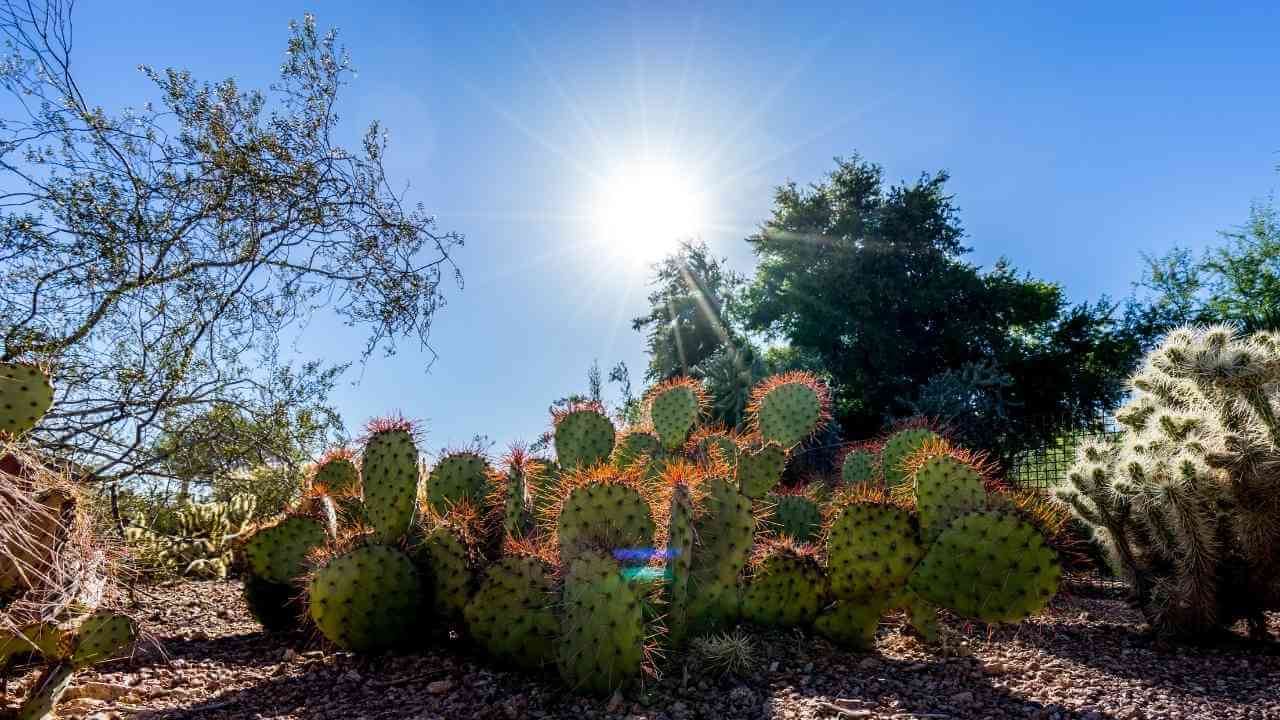 Bottom Line
There are many benefits of living in Mesa, Arizona's third largest city. But, there are also some drawbacks.
Benefits of living in this city include low cost of living, low crime rate, good quality of education, easy driving, bike-friendly, warm and sunny weather and many outdoor activity options. Drawbacks include lots of traffic and extreme heat in the summers.
That said, from our analysis and experience in Mesa, the advantages of living in Mesa outdo the disadvantages.
If you're thinking about moving to Mesa, AZ, call Paramount Management & Realty. We are Arizona's real estate leaders, with competent staff to assist you in effectively purchasing, selling, or investing in real estate.
Considering living in Tempe? Read our post here.