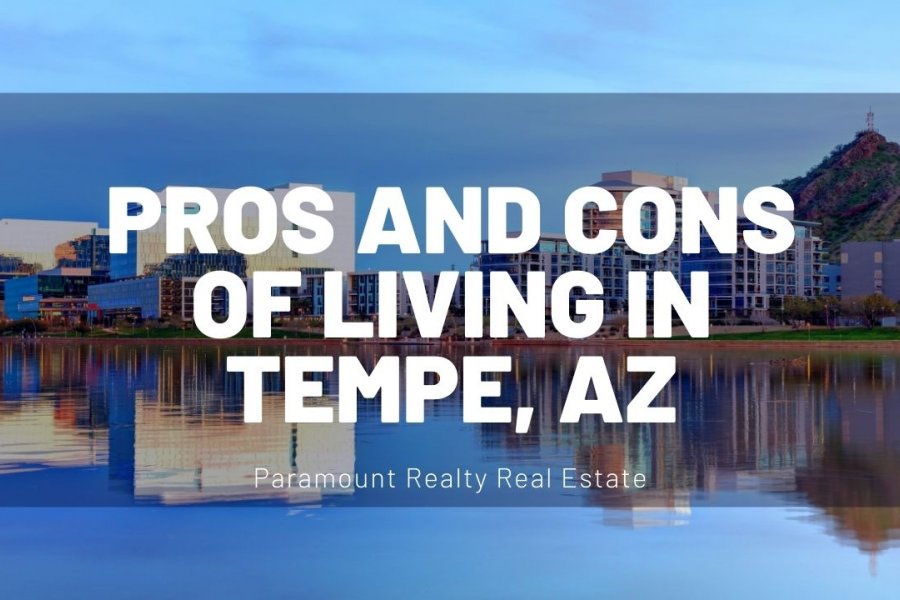 Tempe is a city in Maricopa County with a lively yet laid-back vibe that makes it a great place to call home. You'll find great food, a wide range of outdoor activities, friendly communities, Arizona State University, and a vibrant arts scene in Tempe. This small but charming town is fast-growing with a thriving business community that attracts many young people and families. Tempe is a short drive from the Phoenix area.
If you're considering relocating to Tempe, Arizona, that's a great idea! There are many advantages of living in this city. However, like any other city, there are also some disadvantages.
In this post, we are going over the pros and cons of living in Tempe, Arizona.
We hope that this helps you decide if Tempe is the right city for you.
Pros of Living in Tempe, AZ
1. High Livability Score
Generally speaking, many Tempe residents can attest to the city's high quality of life.
The quality of life is determined taking various elements into considering, such as the level of crime, the quality of education, satisfaction, and walkability.
It also appeals to all age groups because of its modern amenities, nice restaurants, great coffee shops and beautiful parks.
2. Cost of Living
When deciding where to reside, the cost of living is an essential factor to consider. Tempe has a cheaper cost of living than the national average and other Arizona cities.
On a state and federal level, some places may be more expensive than others, but the general standard of housing costs, utilities, groceries, transportation, health care, and miscellaneous goods and services are less costly.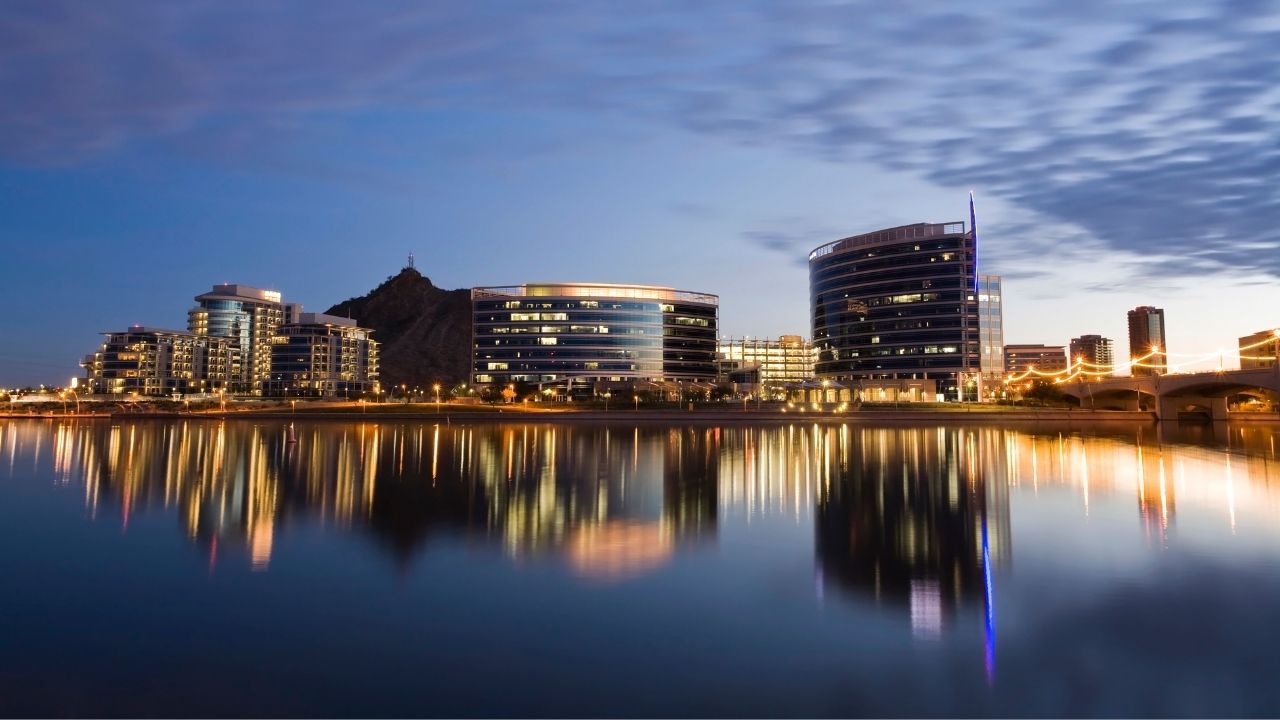 3. Strong Job Market
Tempe, Arizona is also one of the country's largest expanding industrial hubs with plenty of blue-collar jobs, making it perfect for young professionals.
Downtown Tempe has many job opportunities in the tourism, defense and tech, healthcare, manufacturing, and aerospace industries.
4. Driving is a Breeze
Regardless of where you are in the city, you can figure out how to travel to your destination without using GPS or a map. Even as you move around the suburbs, the routes remain simple and intuitive. The same can be said for the rest of the state, with highways giving a direct route to your desired location.
5. No Shortage of Sunshine
When you move to Tempe, Arizona, you'll experience 7 months of pleasant weather throughout the year. The 4 summer months are extremely hot.
There are many days of sunshine here, with only a few days of rain throughout the year. That means you'll have the chance to get outside, enjoy the fresh air, and explore the mountains or the huge valley.
6. Fewer Insect Concerns
When you live in Tempe, you'll notice that there aren't many bothersome insects buzzing over your head while you go about your daily activities. Flies, chiggers, and gnats are virtually absent.
7. Quality Education
In general, the area's education is good. Public and private schools are highly rated and perform well when compared to others in the State. Some of the worthwhile options include Marcos De Niza High School, Corona Del Sol High Academy, and Tempe Preparatory School.
Tempe, Arizona is known as a college town, making it perfect for college students.
8. Booming Tourism Industry
Thanks to the good weather and numerous outdoor activities, the tourism industry is booming in Tempe, Arizona.
Real estate investors can choose to take advantage of this as they can invest in short-term vacation rentals, or long-term properties.
Cons of Living in Tempe, AZ
1. Low Walkability
When you choose Tempe, you typically have to take public transportation or buy a car to get around. According to metro regions, Tempe is one of the least walkable cities in the United States.
Although walking conditions in Tempe are improving, there is always the issue of summer heat to consider.
2. Scorching Heat
If you plan to relocate to Arizona, you should be aware that it is hotter than the average temperature in other states. You'll soon adjust to the heat, but you should make it a practice to have an ample water supply with you wherever you go.
Bottom Line: Living in Tempe, Arizona
As you can see, there are more advantages to moving to Tempe than disadvantages. Living in Tempe, Arizona means enjoying a low cost of living, a strong job market and enjoying the sunshine year-round. That said, most residents who strongly dislike the heat and wish to live in a walkable city don't think Tempe is the best option.
You may also consider other Arizona cities, such as Surprise, Peoria or Mesa.
If you have further questions or would like to discuss more about living in Tempe, reach out to Paramount Management & Realty.
Our goal is to help you fulfill your dreams in property investment or home purchase. Regardless of your goals, it's our responsibility to work with you and find solutions to your real estate problems. Our knowledge of local Arizona market trends and our years of expertise can assist you in achieving your goals.
At Paramount Management & Realty, we strive to locate you a house that meets your budget, lifestyle, location, and design requirements. Our real estate professionals are the best in the industry. Clients spread throughout the State can attest to our professionalism, quality customer service, and reliability.
Get in touch with us today.