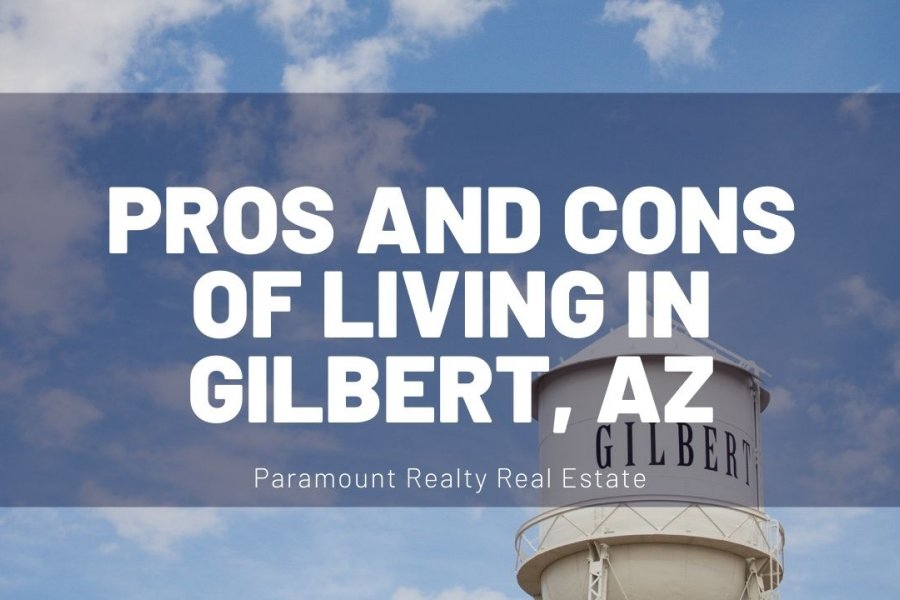 Gilbert, Arizona is home to about 243,254 people based on the projections of the latest US Census estimates. The city is located in central Arizona, southeast of Phoenix and south of Mesa.
Once known as the "Hay Shipping Capital of the World", Gilbert is the 5th largest municipality in Arizona. It's a great family city with excellent transportation options, public safety, and schools. The downtown area is also vibrant with plenty of entertainment and restaurant options.
If you're considering moving here, it's important to get as much knowledge about the area as possible so you can discuss options with your real estate agent.
Here are 10 pros and cons of living in Gilbert, Arizona.
Pros of Living in Gilbert, AZ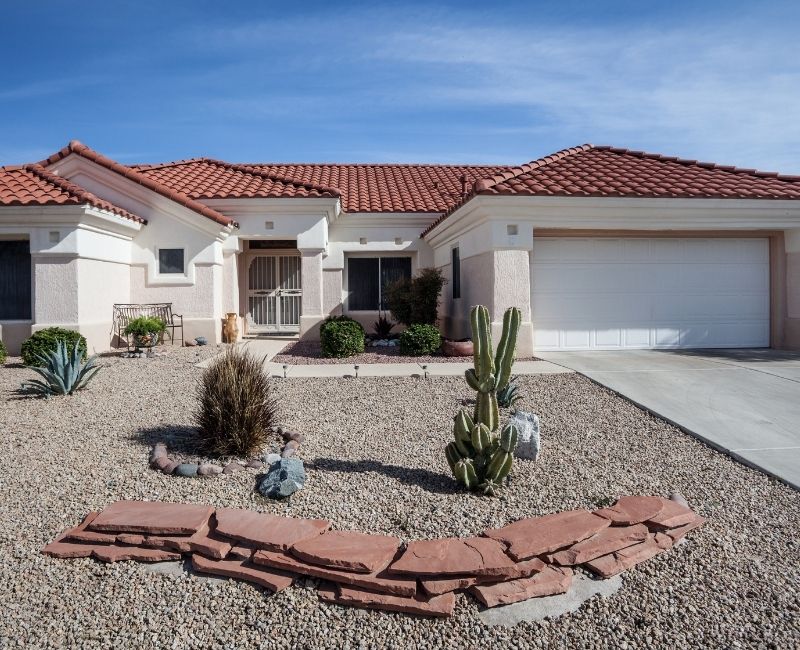 1. Gilbert is Family-Friendly
Gilbert is arguably one of the best locations in Arizona to raise a family. As a matter of fact, the city rankings by Niche.com placed it at number 2 in its list of the best places to raise a family in the Phoenix area.
Among other scores, it ranked very well in regards to schools (A), housing (B+), and diversity (B).
2. The Crime Rate is Low
Before moving to a new city with your family, safety should be one of the top considerations. You'll obviously want to live in a city with low crime rates. Gilbert meets that expectation!
Admittedly, no city has a perfect score when it comes to crime rates. While Gilbert isn't an exception, it does come close. There are only 13 crimes for every 1,000 residents, making it one of the safest cities not only in Arizona but the entire country, as well.
Violent crime, for example, receives a score of 10.4 whereas the national average stands at an average of 22.7.
3. The School System is Great
Do you have kids still attending school? If so, this is one more reason to choose Gilbert as your next city. In addition to being family-friendly, Gilbert is also home to high-performing public schools.
According to recent rankings, the public schools in Gilbert received an overall niche grade of A. This ranking considers many facets of the education, including academics, diversity and extracurricular activities.
In all of the categories used in the ranking, not even one receives a rating below a B+.
4. The Weather is Perfect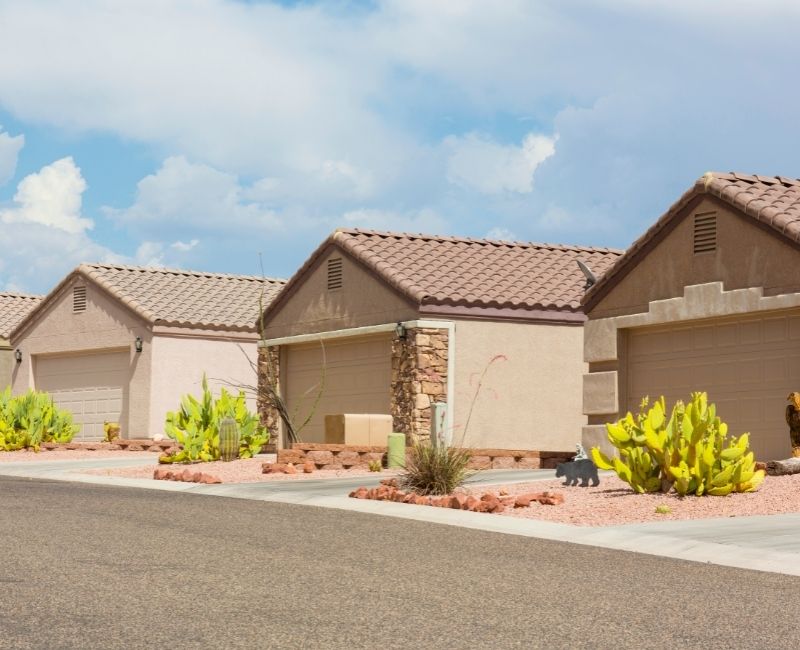 Yes, the state of Arizona is known for being blistering hot in the summer months. But what you may not know is how perfect the weather usually is for the rest of the year. The days are often warm and sunny, with a pleasant breeze.
The annual rainfall is about 9 inches, and it never snows in this part of the country.
With such a temperate weather and almost non-existent natural disasters, Gilbert is certainly an oasis for those looking to move here from colder climates. And speaking of natural disasters...
5. Gilbert is Relatively Safe from Natural Disasters
Large swathes of American cities are usually susceptible to climate catastrophes, such as the hurricane-devastated gulf coast and the Tornado Alley of the Midwest.
Luckily, Arizona isn't disaster-prone beyond the heatwaves and droughts. We also don't experience nearly as many earthquakes as our neighbors in Utah and California experience.
The only natural disaster to worry about are perhaps wildfires. During their peak, the extensive infernos ravaging Arizona's state parks can burn anything in their path. Luckily, Gilbert is miles and miles away from the nearest forest.
6. Gilbert is Close to Phoenix
Gilbert isn't too far from the biggest city in Arizona: Phoenix. It's only half an hour away by car.
The big city status comes with tons of life's conveniences. In Phoenix, you can enjoy a plethora of activities, including better shopping and nightlife than you would in Gilbert.
If you work in Phoenix, you'll also find commutes rather easy thanks to Highway 60. Aside from Phoenix, Tempe, Scottsdale, and Mesa are also other nearby towns.
7. Gilbert is Full of Outdoor Fun
If you enjoy getting out into the great outdoors, then moving to Gilbert should be atop your list. The temperate weather and gorgeous landscape combo is simply irresistible!
The Riparian Preserve Water Ranch is perhaps the best gem Gilbert has to offer to its outdoor-loving residents. The stunning preserve features beautiful water, 4.5 miles of trails, and is equestrian friendly.
It's also home to about 300 species of birds, as well as countless insects, amphibians, and fish.
Cons of Living in Gilbert, AZ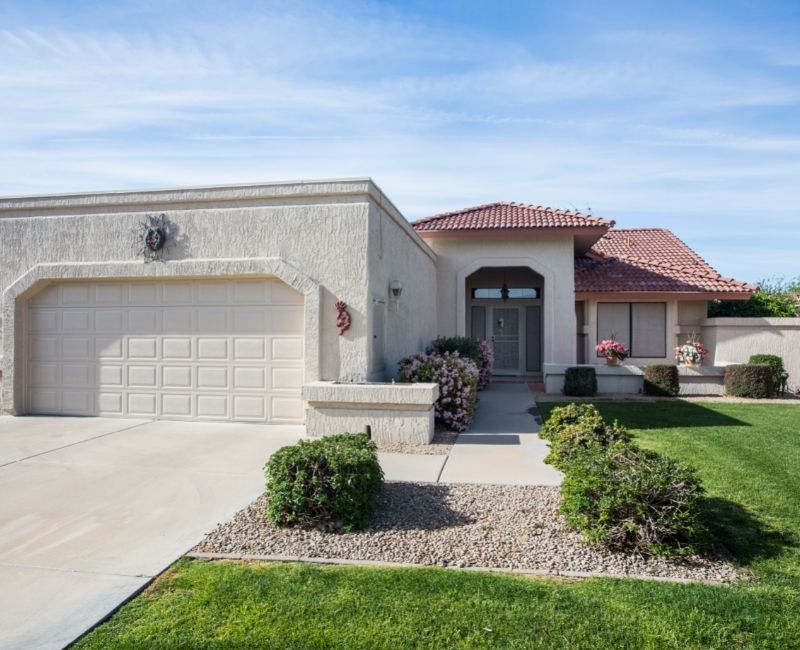 1. The Cost of Living is High
Living in Gilbert can mean adjusting your expenditure to meet the additional living costs. Specifically, the cost of living in Gilbert is higher than that of the national average by about 16 percent.
While that isn't exactly terrible, it could be better. The main factor behind the not-so-great score is housing, which is about 44% higher than that of the national average. So, expect to pay nearly 50% more to buy a home in Gilbert than you would anywhere else, on average.
Luckily, other scores aren't as terrible. For instance, both healthcare and groceries are 8% and 1% lower than the national average, respectively.
2. The Weather Can Be Ridiculously Hot
Not a fan of sweltering heat? If so, then you should probably reconsider moving to Gilbert. It's pretty common for the temperature to go past the 100-degree Fahrenheit mark between May and September.
In fact, many residents prefer to do their chores early in the morning or late afternoon to avoid the blistering hot.
3. Air Quality May Sometimes Be Not-So-Great
Living in the desert isn't a guarantee to excellent air quality. But this isn't to say that it's bad; far from it. But with so much dust due to desert conditions, the air quality can drop on occasion.
On average, the air quality score is 62/100. But despite this, it's still generally better overall than the rest of the country and even Arizona.
There you have it: 10 pros and cons of living in Gilbert, Arizona. If you're considering moving here, Paramount Realty Real Estate can help you find your dream home.
We can help you explore mortgage options and find the best house or investment property in Gilbert based on your budget and preferences. Get in touch today to learn more!