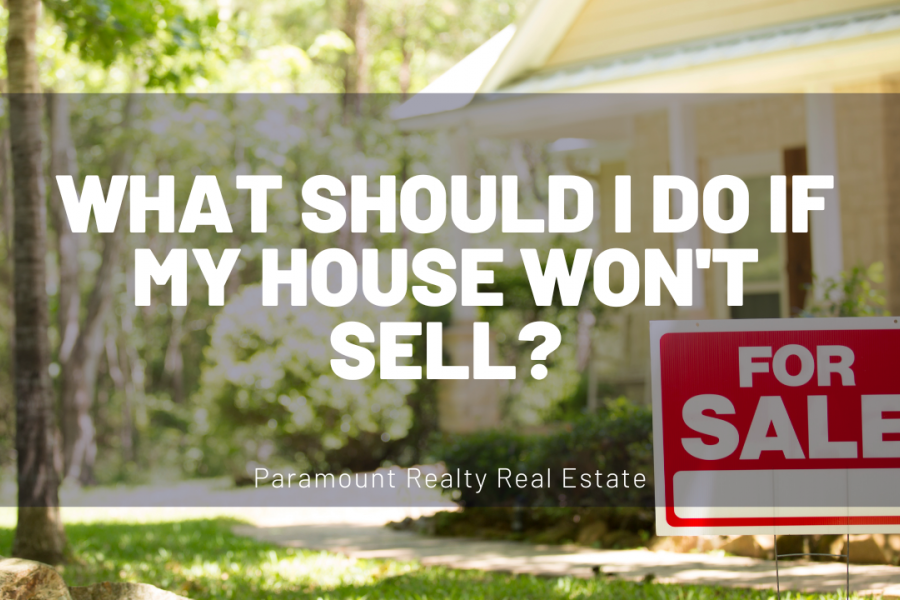 If you're struggling to sell your property you are not alone! There are many factors that contribute to selling a house and it can be confusing trying to balance them all.
Many factors can affect the sale of a property, from pricing to marketing strategies to the overall state of the housing market. While it's easy to feel discouraged and overwhelmed, there are several strategies you can follow to increase your chances of selling your house while still getting the best price possible.
No matter your current situation, at Paramount Real Estate, we can help you better understand why your house isn't selling and give you tips on what you should do. Keep reading for more information about how to tackle this difficult situation.
Tips and Strategies for Success
If you're feeling stuck and frustrated because your house isn't selling, remember that many property owners have faced the same challenge and have successfully found a buyer by using the right strategies.
Firstly, it's essential to ask yourself why your house isn't selling. Is the home priced properly? Is your online listing lacking information or photos? Or is the market in your area slow? Identifying the issue can help you develop a plan to address it and increase your chances of selling.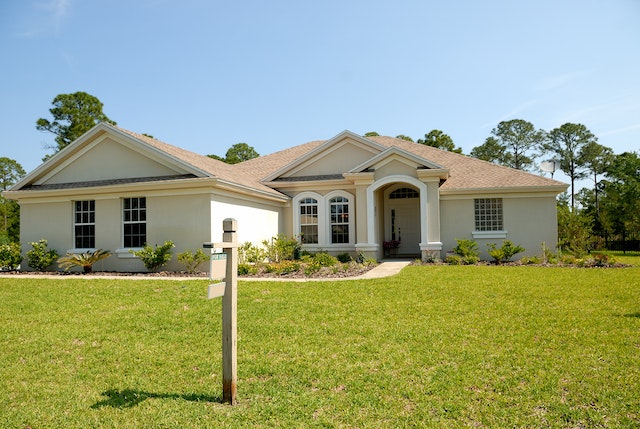 One solution may be to adjust your pricing strategy to align better with the current market trends. Alternatively, investing in professional photography and staging can showcase your house's best features and make it more attractive to potential buyers.
You could even sweeten the deal by offering incentives like closing cost assistance or a home warranty plan. It's also essential to stay informed about local real estate news and market trends that may impact your sale.
If all else fails, consider renting your home instead of selling it. Renting out your property can provide a reliable source of income and the potential for long-term tenants. Just be sure to research and understand the legal requirements for becoming a landlord in your area.
With these tips and strategies in mind, you can overcome the challenge of selling your house and move on to your next adventure with peace of mind.
Benefits of Renting Your House
The best option for homeowners struggling to sell their house is to consider renting it out. Renting out your house can be an excellent investment, offering you the potential to generate income while avoiding the lengthy and often expensive process of selling on the open market.
Renting your home offers several advantages, including:
Increased Cash Flow
By collecting monthly rent payments, you'll have a regular source of income that can help cover ownership costs. You'll also benefit from any appreciation in your property value over time.
Greater Flexibility
Renting your house can grant you flexibility. You have to consider if you want short or long term renters.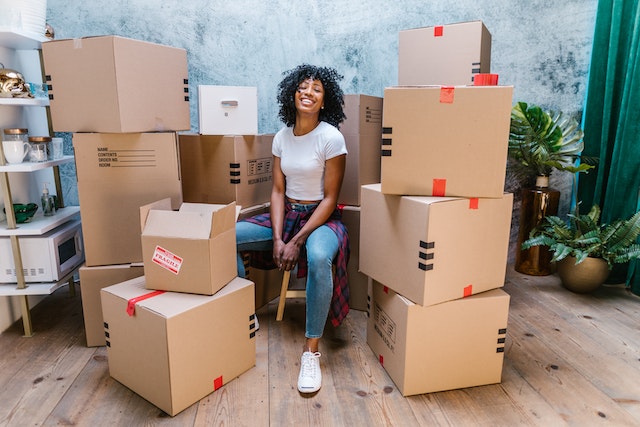 You can also choose to rent out part of your home, such as the basement or attic, to have more space for yourself and your family.
Tax Benefits
Many homeowners are surprised to learn that they can claim some tax deductions when renting their homes. These can include mortgage interest, property taxes, and rental income.
Lower Upkeep Costs
When you rent your home, it's the responsibility of your tenants to take care of regular maintenance tasks such as mowing the lawn and keeping the rental clean. This can help reduce the time and money you need to spend on upkeep.
If you're considering renting out your home, research is essential. Ensure you understand all the local laws and regulations for rental properties in your area and any potential risks. Setting up an explicit rental agreement and thoroughly screening potential tenants can also help you ensure your landlord experience is positive.
Benefits of Hiring a Property Management Company
Hiring a property management company is an excellent option if you're interested in renting out your home but have no time to manage it. A good property management company can handle all of the day-to-day tasks associated with being a landlord and can help protect your investment from potential risks.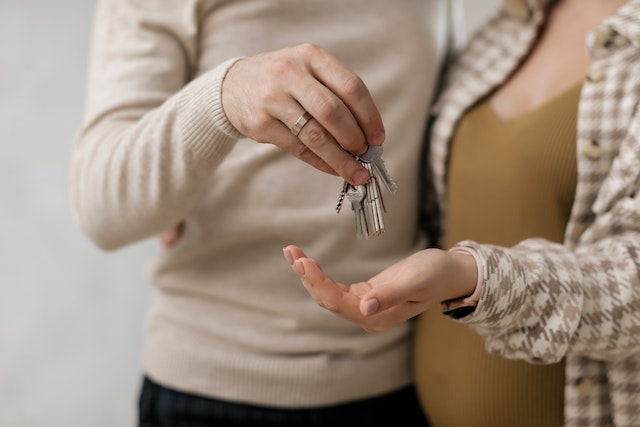 The property management company services include the following:
Finding Tenants
Having a property management team on your side can save you time, effort, and hassle in finding the right tenant for your house. They typically have extensive resources to draw from and can use their knowledge to identify the best candidates quickly.
Setting Rent Rates
An experienced property manager will know the local market well, enabling them to set competitive rental rates that will attract good tenants and maximize your profits.
Managing Maintenance
Property management companies manage all aspects of a rental property, such as responding to maintenance requests, arranging repair services, and ensuring that your home complies with applicable laws.
Handling Finances
Property management companies can also manage all the financial aspects of renting out your home, from collecting rent payments to keeping track of deposits. This will save you time and ensure that everything is taken care of in a professional manner.
By hiring a management company, you can rest assured that your rental property is well-managed and protected from potential liabilities. This can help you get the most out of your investment while minimizing stress and hassle.
In A Nutshell: What Should I Do If My House Won't Sell?
Selling your house is challenging and takes a lot of effort; renting your home, on the other hand, is a more lucrative option with numerous benefits. However, if you need more time or expertise to manage your rental property, then hiring a property management company is an excellent option that can help protect your investment while letting you focus on other important matters.
Paramount Realty Real Estate is a leading property management company that provides comprehensive services to help landlords maximize their rental income. With our help, you can optimize your rental potential while having complete peace of mind knowing that professionals are looking after your property. Contact us today to learn how Paramount Realty Real Estate can help manage your rental property!