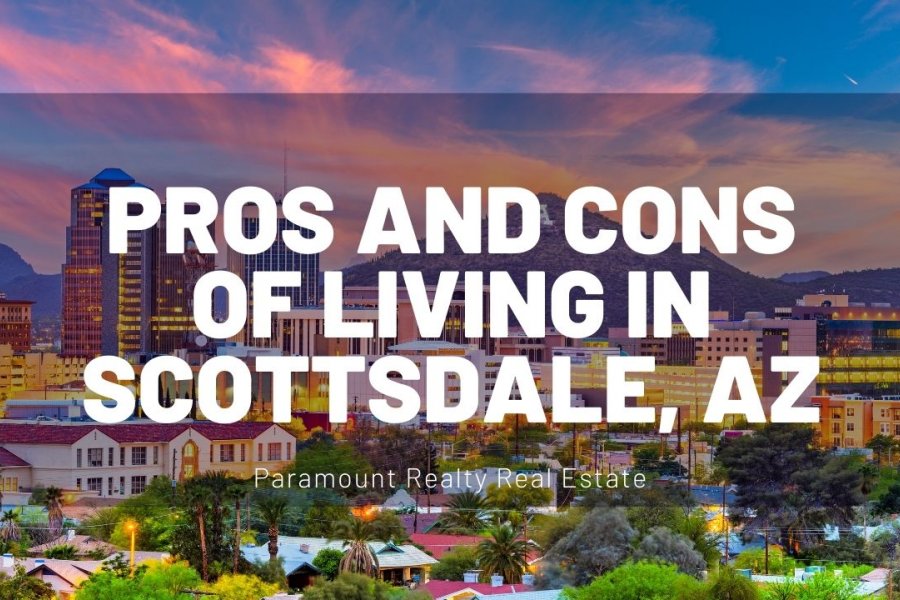 Scottsdale is filled with luxury resorts, outdoor destinations and dining hotspots. It's also known as "The World's Finest Golf Destination." With more sunny days than other states, Scottsdale remains a vibrant place for locals and tourists.
The breathing Sonoran Desert is always a sight to behold in Scottsdale. This beautiful preserve is a favorite of outdoor enthusiasts where they can explore nature to their heart's content. Trails for new and seasoned hikers are available in this area. Other exciting activities in Scottsdale are going on hot air balloon rides, horseback riding and heading to off-road tours.
Another well-loved location in Scottsdale is its Old Town, where one can explore nine exciting neighborhoods. You can also find the vibrant entertainment and arts district in this zone. A variety of museums await you here, such as the Musical Instrument Museum, Scottsdale Center for the Performing Arts, and Paul Scott Gallery.
Are you thinking of moving to Scottsdale, Arizona? If you are, here's a list of pros and cons to help you decide what it's like to live here.
Pros of Living in Scottsdale:
1. Incredible weather
Scottsdale's mild weather for half of the year is fantastic for outdoor enthusiasts. It showcases the warmth and makes it ideal to go on a hike, bike trip, trail run, or golf session. If you like dipping in a pool, Scottsdale allows you to swim laps the entire year. The winter season is less extreme here compared to other states.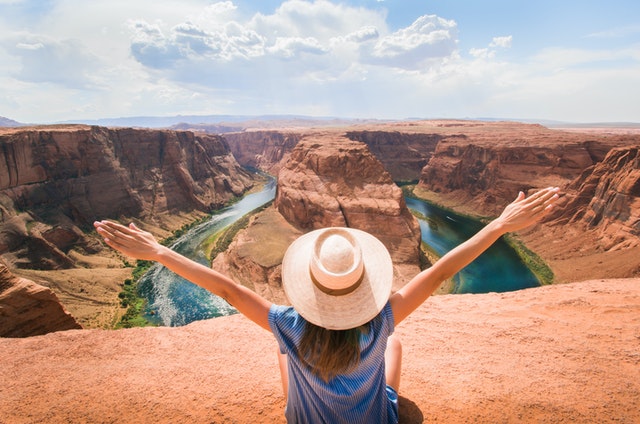 Even if the desert climate can wear you down during the summer, the evenings will be chilly. You can lounge outside and enjoy the cool air as the day winds down.
2. Wide variety of entertainment
No matter what activity you're drawn to, Scottsdale has its arms wide open for you. Feel like grabbing some lunch? Perhaps you prefer to spend the day at the dog park? Or maybe you're sports-inclined and enjoy warming a seat in an arena? Not to worry, Scottsdale has all these things available to you.
Whether you want to go barhopping or always looking for a gastronomic adventure, the downtown area is teeming with bars and restaurants. On the other hand, those looking for cultural inspiration can visit multiple galleries displaying the rich local art. No matter what you like to do, there's an entertainment option for you waiting in Scottsdale.
3. Clean environment
Phoenix may cover a vast area, but when you find yourself in Scottsdale, the cleanliness is visible to locals and tourists alike. There will be no mistaking you've entered the town's borders owing to the absence of graffiti, clean sidewalks, and trash cans not overfilled beyond their brim. You can also observe the lovely landscaping with well-tended parks.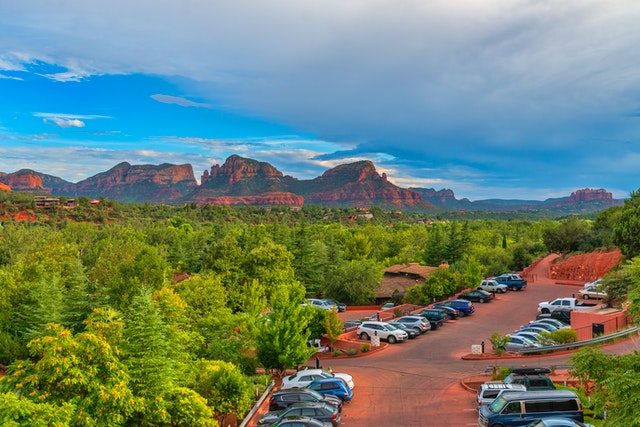 You'll realize how much the residents prioritize safety when looking at their well-designed and constructed infrastructure. Everything has a coordinated upscale appearance. Still, Scottsdale boasts of magnificent natural beauty enhancing its desert vista.
4. Tons of outdoor activities
Those who love the outdoors are certain to appreciate Scottsdale's scenic beauty. You can schedule some golf time, sneak in a sunrise walk or go on a weekend camping trip. Scottsdale offers exciting outdoor choices. However, if you like frolicking in the snow and miss the ski trips, you'll find that Flagstaff is nearby.
It's easy to be immersed in nature's beauty in Scottsdale. Sunsets are a vision to watch, and the mountains are captivating. Driving around can leave you awestruck with the lovely images unfolding on the road.
Cons of Living in Scottsdale:
1. Intense weather
The heat in Scottsdale can be stifling during the summer season. In fact, the temperature reaches into the 120s. The hot weather can dampen your spirits. Navigating around the town and heading to the grocery store can wear you down.
Still, locals claim "it's a dry heat."
2. Tourists lead to heavy traffic everywhere during peak season
Since Arizona is known for its sunny days, many vacationers head here as soon as winter sets in their hometowns. It's noticeable when traffic occurs. This means that a significant number of tourists have landed in Scottsdale.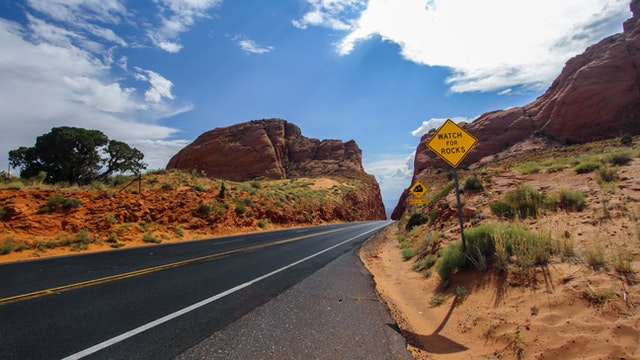 The queues are long anywhere. It can be felt while grabbing a cup of coffee or making your way to the stadiums to watch an event. However, Scottsdale locals are very welcoming and appreciate the interest shown by the visitors.
3. Wildlife in the desert
Living in Scottsdale will expose you to wildlife as it's located in the desert. Prepare to see coyotes, scorpions, spiders, and rattlesnakes. The surprise sighting may make you cower in fear, but generally, most are harmless if you leave them be.
More caution, however, should be thrown to pet owners. Your domesticated pets, such as dogs, cats, or chickens, can become easy prey for hawks, coyotes, or bobcats, so keep your pets inside at night.
Bottom Line
It always pays to review the pros and cons of a town before settling in a new place. It's also advisable to get in touch with a local team of experts who can assist you in finding the perfect neighborhood.
If Scottdale isn't your top pick, you may also consider other Arizona cities, such as Surprise, Peoria or Mesa. But if you're committed to moving to Scottsdale, don't hesitate to contact Paramount Realty Real Estate. We'll provide you with detailed knowledge to guide you on the best spots in town.
What are you waiting for? Pick up the phone today, send us a text, or write us an email. We look forward to welcoming you to Scottsdale or the Phoenix area with better preparation!