Professional Real Estate Services in Scottsdale, Arizona

Are you looking to buy or sell an investment property in Scottsdale? Are you looking for someone who understands the local market trends to help you make the best decision?
If you are, then look no further than Paramount Management and Realty.
Paramount Realty Real Estate is one of the leading realty companies in Scottsdale and the surrounding areas. Thanks to our unmatched reliability, professionalism, dependability, and trustworthiness, we're able to maximize the success of our clients' investments.
Whether you're looking to buy or sell a HUD home, an REO, a traditional home, or even a multi-family property, Paramount Realty Real Estate has you covered.
We are committed to seeing you succeed. Our integrity is unmatched, and we'll always prioritize your interests. If you are looking to buy a home, our #1 goal is to help you find one that matches your exact specifications.
And if you are looking to sell your home, you can rest assured we'll help you sell it quickly and at the best price.
At Paramount Realty Real Estate, our team is experienced and knowledgeable regarding the Scottsdale real estate market. And we'll use this experience and knowledge to help our clients make better decisions.
So, are you ready to work with professionals who understand your needs? If so, get in touch with us by dialing 623-688-5844. Alternatively, you can fill out our contact form. We'll be happy to assist you, whatever your needs.
Our Acclaimed Real Estate Services
Home Buying
If you are like most Americans, then this is probably one of the biggest decisions you'll ever make in your life. And it can be anything but simple.
In order to succeed in purchasing a home, you need to carry out extensive research, understand the lending requirements, have the home inspected, make an offer, and so much more!
If you're buying a home for the first time, the process can feel stressful and time-consuming. And it's usually for this reason that savvy home buyers and sellers turn to professionals for help.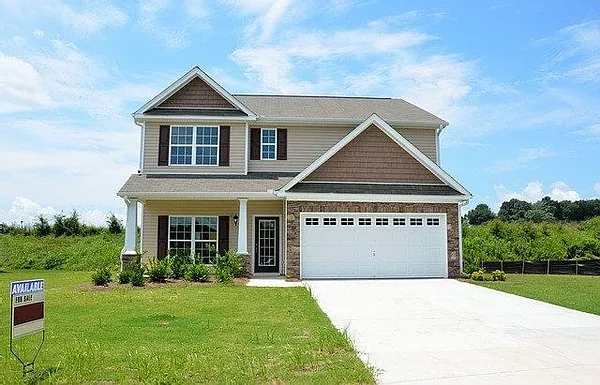 Choosing a professional can help simplify the process for you, and can also help you avoid common pitfalls.
When you Paramount us, you won't just be hiring another realty company. You'll be hiring someone that shares in your dreams. Our goal is to help you achieve peace of mind. Try us today!
Why Hire Paramount Management & Realty?
First and foremost, we know the Scottsdale real estate market better than anyone. Whatever you're looking to accomplish, rest assured we are the go-to professionals in the area.
Second, we'll be at your side for the entire process. From the research process to the closing, we'll be available and responsive.
And third, you'll enjoy unmatched market expertise and customer service.
Whether you are just getting started or are a seasoned buyer, Paramount Management & Realty can help!
Where Do I Start?
If this is your first time buying a home, the entire process can feel overwhelming. This pressure could cause you to make costly mistakes.
If you hire Paramount the first thing we'll do is assign a qualified realtor to you. Next—to develop a clear picture of what you're looking for—we'll ask you to provide answers to questions such as:
How much are you willing to spend to buy your home?
What type of property are you looking for?
How you are planning to finance the project?
What kind of neighborhood do you prefer?
What size of home are you looking for?
These questions help our team get a proper understanding of what you are looking for.
Home Selling
We can help you sell your Scottsdale home. Our goal is to make sure the sale goes smoothly and fetches you the highest possible return.
These days, selling a home is no walk in the park. There are many competing listing options for buyers to consider, and this can complicate the process.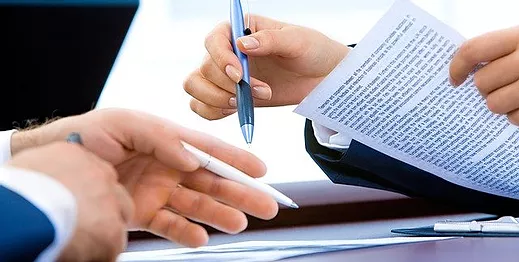 And that's why savvy sellers turn to us for help. At Paramount, we understand that every home is unique. As such, we'll customize our marketing strategies to put you in a position to succeed.
The following are some of the things we'll help you with.
Appraising your property. We'll conduct a comparative market analysis to help you price your property appropriately.
Staging your Scottsdale property. We'll also prepare your home to ensure it looks appealing. This may involve doing things like painting, improving the landscaping, and adding furniture.
Marketing your property. We'll then begin marketing your property as aggressively as possible. Our goal is to ensure your property is seen by as many prospective buyers as possible.
Hosting an open house. We'll also help you host an open house to show prospective buyers what your home can offer.
We'll guide you through every step of the way. That's the Paramount Realty Real Estate promise!
About Scottsdale, AZ
Scottsdale is a city in the eastern part of Maricopa County, Arizona. The city is estimated to have a population of 265 249 people.
This makes it the 5th largest city in Arizona and the 82nd largest in the country.
Scottsdale is perhaps best known for its magnificent desert setting and sophisticated urban flair.
Top attractions in the area include Papago Park, Camelback Mountain, Hole in the Rock, OdySea Aquarium, and Talking Stick Resort.
It's no wonder the city was named the #1 city people relocated to in 2019, according to a study conducted by HireAHelper.
Source: Wikipedia
Areas We Serve